Learn how to enable scripts in iPhone Shortcuts
As you may already know, since iOS 14, with the Shortcuts app on the iPhone, you can run scripts over SSH on a server. However, due to security reasons, this feature may be disabled and you may have encounter the following message.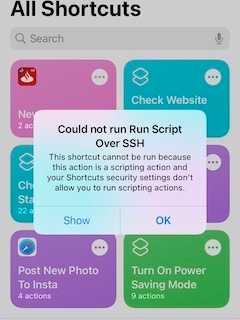 How to fix it
First open up the settings app on your iphone and search for the Shortcuts app.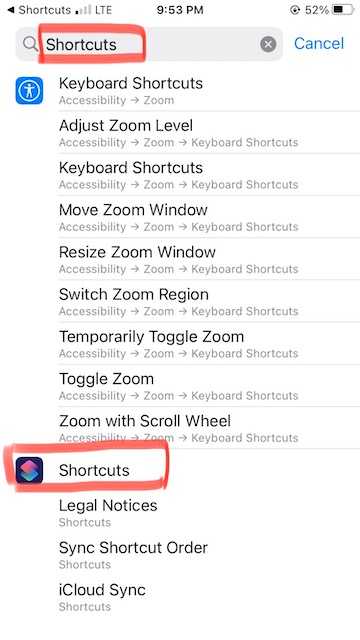 Click on the Shortcuts app result as you can see in the image above.
Now click on Advanced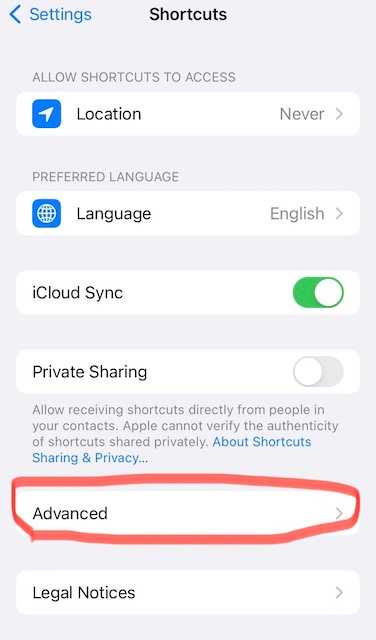 Now go ahead and toggle the Allow Running Scripts option.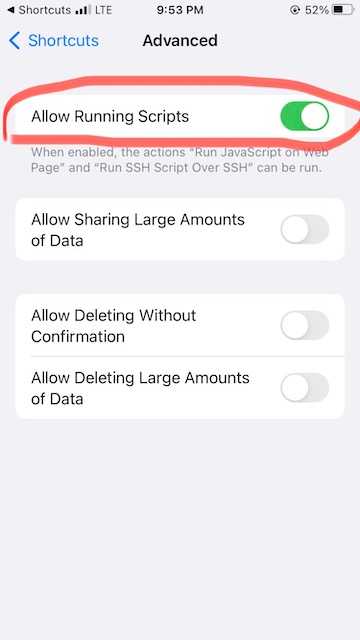 Conclusion
By following these steps, you should be able to run your scripts now 😊